The Bible TV Series 2014 12″ x 12″ Square Wall Calendar

From executive producers Roma Downey and Mark Burnett, The Bible TV miniseries retells biblical stories that are breathtaking in scope and scale. It Debuted in March 2013 on the History Channel, and is to date the top-selling miniseries of all time. With over 100 million viewers, the scripted epic 10-part miniseries sold more than 525,000 DVD units in its first week. Its companion book, A Story of God and All of Us, is a New York Times bestseller. Burnett reports that a three-hour theatrical fi lm version is in the works for a possible fall 2013 release, as well as an additional miniseries in the future.
---
The Bible TV Series 2014 7″ x 7″ Mini Wall Calendar
Vine Publications is honored to be the exclusive licensee for its calendars and other products. 2014 offerings include a 12″x12″ wall calendar (English and Spanish versions), 7″x7″ mini calendar, three posters, The Bible Series Photo Collection, and The Bible Series Activity and Sticker Book.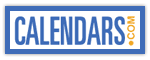 ---
The Bible TV Series 8.5″ x 11″ Poster Collection
The Bible Official Poster Collection features over 25 pull-out photos that are perfect for hanging on any wall. These high-gloss, 4 color images are a beautiful way to keep the memories of the timeless biblical stories close to you while providing many opportunities to share the word with others.